Discover our capabilities and network
Warehousing and distribution are two integral parts of any successful business. Express FZ Logistics' warehousing and distribution solutions provide an economical way to reduce inventory cost and increase end to end visibility in your supply chain. Our warehouse and distribution centers are strategically located around the world and offer the unique combination of a standard warehouse and fulfillment center with the added bonus of customization.
For companies striving to save money on operational expenses, fixed overhead and taxes, Express FZ Logisticsprovides proven success in managing customers' global distribution supply chains. We custom design our distribution process to ensure that you maintain accurate control of goods. With the option of using your on-site inventory management system or using our comprehensive web based WMS, our warehousing and distribution services generate a strong competitive advantage.
Bottom line benefits and custom built solutions are at the core of all of our solutions. Our focus on operational excellence provides you with top quality services across your warehousing and distribution processes. To ensure we meet your specific needs, we develop key performance measures (KPM) for each project and review them on a monthly basis.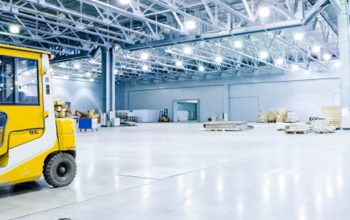 Warehouse Facility
Express FZ Logistics understands the importance of warehousing within the wider supply chain. We will store and manage your inventory in our strategically located state-of-the art logistics centers offering bonded or duty-paid options to cater for the different needs of customers in all industry segments. Powered with cutting-edge technology, we ensure that your storage requirements and inventory management needs are met while providing real-time visibility at all levels to help you control your stock levels, streamline purchases and improve your order cycle time.
Facility Management
If you have your own storage facility or warehouse but feel that it is not operating up to its optimum efficiency level, then Express FZ Logistics Facility Management should be your choice. Our facility planning team will take on the task of fully managing your facility, minimizing waste, creating better space utilization, selecting the right equipment, streamlining running expenses and raising the service standards.
Value Added Services
We can customize your products closer to the point of sale to ensure orders are fulfilled faster while keeping your costs to a minimum. Express FZ Logistics value-added services range from labeling, kitting, to light manufacturing and software installation.
Safe & Secure
You benefit from our experience in delivering effective solutions to the complex global supply chains of some of the world's biggest corporations.
Fast Delivery
You benefit from every innovation, whether it involves a simple extension to our Air and Ocean Freight products, whether it means a development in warehousing.
24/7 Support
All of which explains why you'll find the team of outstanding support at Express FZ Logistics ready to apply their passion for solutions in support of your business.