Discover our capabilities and network
Pushing innovative new frontiers
As populations and power consumption grow quickly in emerging markets, they continue to drive up the global demand for oil and gas. So it's no surprise, companies working in the sector are pushing the frontier of technology and geography. The race to discover and exploit new resources is on and often in the most remote and harsh environments. This is where we come in.
At Express FZ Logistics, we understand the huge, unique demands of the Oil & Gas sector. So much so, our reputation goes before us. Offering flexibility, rapid response, attention to detail, innovative thinking and a guarantee of delivery, we have all the resources, experience and expertise to meet the challenge head-on.
Whether it's working to extremely tight deadlines, moving high-value cargoes or booking charter vessels to meet specific contracts, we're trusted to make it happen. Quite simply, we can deliver everything, from a replacement washer, to the largest pieces of equipment imaginable – across land, sea and air.
Oil and Gas Freight Shipping
Whether you have a complete drill rig, a camp of modules or a heavy haul of supplies, we know how to move it efficiently, safely and within your budget. We have long-standing relationships with some of the top companies in the industry and you benefit from our expertise, infrastructure and knowledgeable staff. We've been asked to move freight to remote locations throughout Alaska, Canada and around the world with our fleet of L-382 Hercules and specialized trucks and barges. Projects in Russia, Peru and Papua New Guinea have given us the experience to tackle any exploration or support project. And we do it all in an environmentally safe manner.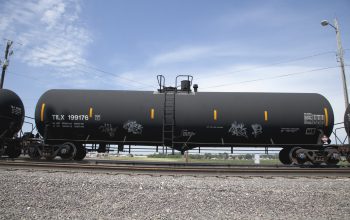 Experience is key.
Oil and gas logistics require experienced, dedicated services. There is no room for error. Mistakes can be costly.
Companies demand excellence from their resources. Plus deep domain knowledge of all areas within the sector. It is a matter of trust. The peace of mind you get when you have complete confidence in your resources.
Express FZ Logistics' experts provide a full range of onshore and offshore services. Customized logistics solutions for specific needs. And turnkey solutions 24/7. From supply chain management of rig and FPSO new building and conversions through to the transportation of heavy-lift structures and logistics support for offshore and onshore assets in operations. All supported by our in-house transport engineering division.
Service Offering
Our Services is this sector include:
Global freight forwarding services for air, sea and land transportation, as well as multimodal transport, from any global location to the client's destination
Maritime support services
Supply base management
Committed to quality assurance (QHSSE) – we place top priority on quality of service, processes and procedures
Certified with BSI for ISO 9001:2008, ISO 18001 and ISO 14001:2004, and ISO 28000:2007 (Security) certification
Regional centers of excellence strategically located in Houston, Dubai and Singapore, supported by BDP's more than 120 offices worldwide
Regional hubs coordinate deliveries to mainline ports and airports, as well as inland destinations
Safe & Secure
You benefit from our experience in delivering effective solutions to the complex global supply chains of some of the world's biggest corporations.
Fast Delivery
You benefit from every innovation, whether it involves a simple extension to our Air and Ocean Freight products, whether it means a development in warehousing.
24/7 Support
All of which explains why you'll find the team of outstanding support at Express FZ Logistics ready to apply their passion for solutions in support of your business.